Unlocking Potential - Get tailored Open edX® Solutions for Learning Excellence
Empower your education business with our Open edX® E-commerce support. Seamlessly integrate and sell courses online, leveraging a robust platform. Elevate your e-learning experience and maximize revenue effortlessly.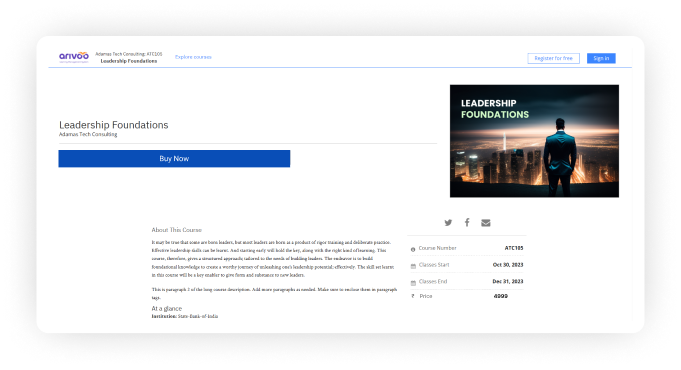 Simplify Course
Management
Our integrated edX and LMS solution offers a centralized platform to effortlessly create, update, and organize your courses, streamlining the educational content management process. Experience the convenience of a single hub for all your learning materials.
Simplify content organization and enhance educational materials with Open edX® Content Management. Deliver a polished, efficient online learning experience, optimizing a diverse array of content for maximum impact and engagement in your courses.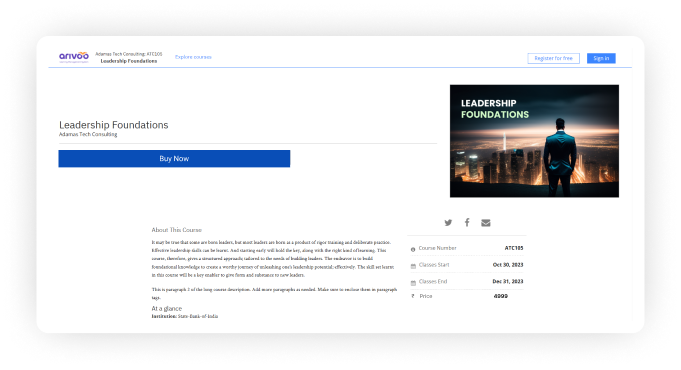 Streamline exam processes effortlessly with Open edX® Exam Management. Our professional platform ensures efficient administration, creating a seamless and organized experience for online assessments, enhancing the learning journey.
Interactive Learning
Pathways
Empower your courses with interactive learning pathways. Our integrated Open edX® and arivoo LMS solution offers diverse content integration, allowing you to seamlessly include text, multimedia, assessments, and interactive activities. This dynamic approach enhances engagement and learning outcomes, all within a unified platform. 
Great Performance
Tracking
Efficiently evaluate and monitor learner progress with our integrated solution. Leverage grading and assessment tools offered by select LMS platforms, seamlessly integrated with Open edX® courses. This ensures comprehensive tracking of learner performance, streamlining the evaluation process.
Optimize your online meetings and collaborative learning with our integrated meeting platform feature. Seamlessly connect your courses to popular meeting platforms, making it easy for educators and learners to schedule, join, and engage in live sessions.
Integration with other
Business Suites
Integrate with industry giants – Apple, Facebook, Microsoft, and Google. Expand your reach and streamline operations through effortless compatibility with leading business suites.
We have a comprehensive Open edX® Solutions Suite
Open edX® Instance Implementation, Deployment and Scalable Hosting
Custom feature
development
Customization, Theming and
Branding
Third-party software or
ERP/CRM integration
E-commerce development and
payment gateway integration
XBlock development and
implementation
App development for
iOS and Android
Open edX®
Platform Consultancy
Are you prepared to elevate your online learning
experience to new heights ?