We strive to help enterprises implement, enhance or transform their SAP applications to S/4 HANA. We help them transform their systems to the cloud. In this process we also help clients with their data needs – including data engineering, Data Analytics, so that actionable intelligence can be generated.
We provide services in the areas Artificial Intelligence, Machine Learning and Data Science. We also offer clients with technology solutions to create applications using different technologies. Our Designers, Architects and developers work closely with the clients to provide solutions across different technologies including Migration to the Cloud.
We offer SaaS based Education Products to help institutions focus on imparting education. Our technology solutions take care of all aspects of the administration of the institutes – be it a school, college or University. Our SaaS based Intelligent Education Products help institutes offer differentiated education to its students.

To be the leading and trusted technology partner for businesses worldwide, empowering them with cutting-edge solutions that drive growth, enhance productivity, and transform customer experiences.

To be a partner of choice to clients by providing state of the art technology solutions that produce a business impact
OUR LEADERSHIP
ADVISORY BOARD
BISWANATH BHATTACHARYA
ADVISORY BOARD MEMBER
ABOUT
He is an experienced business acceleration leader with nearly 30 years of experience in building and turning around technology companies. He was responsible for >1Bn USD TCV.
He is passionate about building empowered organizations that create motivated employees.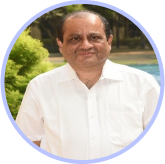 C N RAGHUPATI
ADVISORY BOARD MEMBER
ABOUT
He has proven all round operational and strategic knowledge of the Indian businesses.Digital systems being the primary vertical, Raghu has considerable experience in the power and environmental sectors.
He teaches full time courses and is also a mentor involved deeply in the start-up eco-system.
SAMIT RAY
DIRECTOR
ABOUT
He started his career as a software professional in the '80s. Early on in his career he realized that the number of candidates from West Bengal qualifying for various competitive examinations was gradually decreasing. In his attempt to improve the situation, he started Roy's Institute of Competitive Examinations Private Limited (RICE) in 1985, to provide preparatory training for qualifying examinations for different State and Central Government services.
HAVE A PROJECT IN MIND ? LET'S CONNECT