At Adamas Tech Consulting, our Data Engineering services empower businesses to transform raw data into actionable insights. With our expertise in cutting-edge technologies and robust Data Engineering Methodologies, we enable organizations to leverage the full potential of their data assets.
TRANSFORMING DATA INTO ACTIONABLE INSIGHTS
With our Data Engineering services, we help businesses extract, transform, and load data from multiple sources into a unified and optimized data ecosystem. This enables organizations to derive meaningful insights and make data-driven decisions that drive business growth.
IMPROVED DATA
QUALITY
Our data engineering processes ensure data accuracy, completeness, and consistency, providing businesses with reliable and high-quality data for analysis and decision-making.
SCALABILITY &
PERFORMANCE
We design and implement scalable data architectures that can handle large volumes of data and deliver optimal performance for processing and analytics.
REAL TIME DATA
PROCESSING
Automate tasks, eliminate paperwork, and optimize processes, resulting in improved efficiency and cost savings.
COST
OPTIMIZATION
Gain real-time insights through data analytics, empowering informed decision-making and agile responsiveness.
ENHANCED DATA
SECURITY
We implement robust security measures to protect sensitive data, ensuring compliance with industry regulations and safeguarding business assets.
ADVANCED
ANALYTICS
Our data engineering capabilities enable the integration of advanced analytics techniques, such as machine learning and predictive modeling to drive predictive insights.
LEADING TECHNOLOGIES & TOOLS
Big Data Frameworks
Apache Hadoop, Apache Spark, and Apache Kafka for distributed data processing and real-time streaming.
Cloud Platforms
AWS, Azure, and Google Cloud for scalable and cost-effective data storage and processing.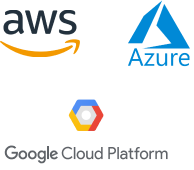 Data Integration Tools
Informatica, Talend, and Apache Nifi for seamless data integration and transformation.

Data Warehousing
Amazon Redshift, Google BigQuery, and Snowflake for efficient storage and querying of structured data.
ETL/ELT Tools
Apache Airflow, Talend Data Integration, and Microsoft SSIS for reliable data extraction, transformation, and loading.
Data Visualization Tools
Tableau, Power BI, and QlikView for interactive and intuitive data visualization.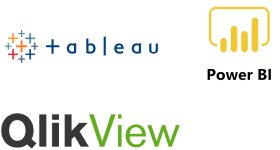 88% of organizations believe that data-driven decision making gives them a competitive edge.
Companies that prioritize data-driven decision making achieve on average 6% higher profits.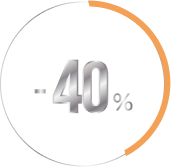 Effective data engineering can lead to a 40% reduction in operational costs.
Data engineering can result in a 10% improvement in customer satisfaction and loyalty.

At Adamas Tech Consulting, we understand that data is an asset that holds the key to unlocking business success. With our Data Engineering services, we empower organizations to harness the full potential of their data, drive innovation, and gain a competitive edge in the digital era. Contact us today to embark on your data transformation journey and unlock actionable insights from your data.