At Adamas Tech Consulting, we specialize in Application Development Solutions that drive innovation and accelerate business growth. Our team of skilled developers and designers are committed to creating tailored applications that meet your unique requirements and exceed your expectations.
CUSTOM APPLICATION
DEVELOPMENT
We design and develop custom applications that align with your business objectives, providing you with a competitive edge
MOBILE APP
DEVELOPMENT
We create intuitive and feature-rich mobile applications that enable seamless user experiences across various platforms.
WEB APPLICATION
DEVELOPMENT
Our web applications are built using cutting-edge technologies, ensuring optimal performance, scalability, and security.
ENTERPRISE APPLICATION
DEVELOPMENT
We develop robust and scalable enterprise applications that streamline processes and enhance productivity.
CLOUD BASED
APPLICATION DEVELOPMENT
Our expertise in cloud technologies enables us to build scalable and resilient applications that leverage the power of the cloud.
BENEFITS OF APPLICATION DEVELOPMENT FOR BUSINESS
ENHANCED
EFFICIENCY
Our applications automate processes, reduce manual effort, and streamline operations, leading to increased efficiency and productivity.
IMPROVED CUSTOMER
EXPERIENCE
With intuitive and user-friendly interfaces, our applications provide exceptional customer experiences, boosting satisfaction and loyalty.
SCALABILITY &
FLEXIBILITY
Our applications are designed to scale with your business needs and adapt to changing requirements, ensuring long-term success
COMPETITIVE
ADVANTAGE
By leveraging the latest technologies and innovative solutions, we help you stay ahead of the competition and seize new opportunities.
DATA-DRIVEN
INSIGHTS
Our applications integrate analytics and reporting functionalities, empowering you with valuable insights for informed decision-making.
LEADING TECHNOLOGIES & TOOLS
Front-end
Back-end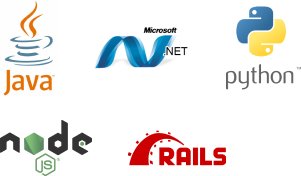 Database
Mobile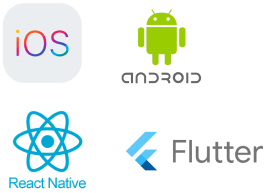 Cloud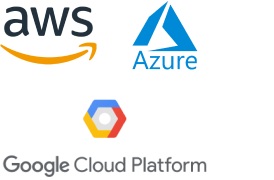 Global mobile app revenues are projected to reach $935 billion by 2023, indicating the immense potential for businesses in the app market.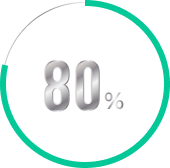 80% of customers say the experience a company provides is as important as its products or services, highlighting the significance of well-designed applications
Global enterprise application market size will reach $259.51 billion by 2028, underscoring the growing demand for customized business applications

At Adamas Tech Consulting, we are committed to delivering exceptional application development solutions that drive business growth, enhance efficiency, and create meaningful customer experiences. Partner with us to unlock the full potential of technology for your business.