Unlock the potential of Mobility to revolutionize your business. Deliver seamless experiences, engage customers, and drive productivity with our expertly crafted and innovative mobile solutions.
CUSTOMISED MOBILE APP DEVELOPMENT
Tailored mobile applications that align with your business goals and deliver seamless user experiences across platforms.
INTEGRATIONS WITH BACKEND SYSTEMS
Seamlessly connect mobile apps with your existing systems, ensuring smooth data flow and process synchronization.
INTEGRATIONS WITH BACKEND SYSTEMS
Strategic guidance to help you leverage mobility for business growth, including market analysis and feature planning.
USER-CENTRIC UI/UX DESIGN
Engaging and intuitive designs that captivate users, optimize interactions, and enhance usability.
ENHANCED CUSTOMER
EXPERIENCE
Connect with your customers anytime, anywhere, and deliver personalized experiences through intuitive and feature-rich mobile applications.
INCREASED OPERATIONAL
EFFICIENCY & PRODUCTIVITY
Empower your workforce with mobile tools, enabling real-time collaboration, streamlined workflows, and quick access to critical information.
STREAMLINE BUSINESS
PROCESS & OVERFLOW
Automate tasks, eliminate paperwork, and optimize processes, resulting in improved efficiency and cost savings.
IMPROVE DATA ACCESSIBILITY
& DECISION MAKING
Gain real-time insights through data analytics, empowering informed decision-making and agile responsiveness.
Native App Development
Harness the power of platform-specific capabilities and deliver high-performance, native mobile experiences.

Cross-Platform Framworks
Develop once and deploy on multiple
platforms, ensuring consistent experiences
and efficient development cycles.
Progressive Web Apps
Build web applications with native-like capabilities, enabling offline access, push notifications, and seamless user experiences.
Internet of Things (IoT) Integration
Develop once and deploy on multiple platforms, ensuring consistent experiences and efficient development cycles.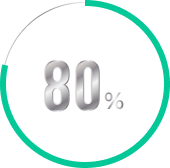 80% of internet users own a smartphone, making mobile apps a powerful channel for customer reach and engagement
34% mobile apps increase employee productivity by up to 34% streamlining business processes and reducing manual effort
70% of consumers prefer mobile apps for online transactions, driving revenue growth and customer satisfaction

Unlock the power of mobility with our expert solutions. Embrace innovation, engage customers, and transform your business with our cutting-edge technologies and user-centric approach.
LET'S TALK