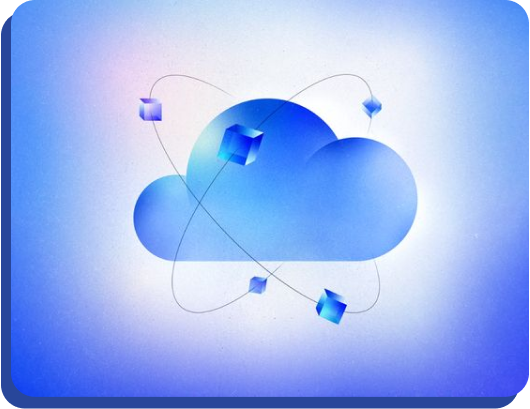 Embrace the cloud with our transformation services. Migrate, optimize, and scale your infrastructure for agility, cost savings, and enhanced security in the digital age.
With deep expertise in cloud technologies, we offer a wide range of cloud transformation services tailored to meet your unique business needs. Our team of experienced professionals at Adamas Tech Consulting will guide you through every step of the cloud adoption process, ensuring a seamless transition.
SCALABILITY & FLEXIBILITY
Scale your infrastructure up or down based on business demands.
Embrace the elasticity of the cloud to accommodate growth and fluctuating workloads.
COST EFFICIENCY
Reduce capital expenditure on hardware and infrastructure maintenance.
Pay only for the resources you consume, optimizing your IT costs.
ENHANCED SECURITY
Protect your data and applications with advanced security features and encryption.
Leverage cloud providers' robust security measures to safeguard your valuable assets.
AGILITY & INNOVATION
Accelerate time-to-market with cloud-native technologies.
Embrace rapid experimentation and innovation through cloud-based development and deployment.
COST SAVINGS
Average cost savings of 30% or more for businesses that migrate to the cloud.
SCALABILITY & ELASTICITY
79% of organizations experienced improved scalability and elasticity after adopting cloud technologies.
TIME TO MARKET ACCELERATION
Cloud-based development and deployment can reduce time-to-market by up to 50%.
SECURITY BENEFITS
Cloud providers invest over $1 billion annually in security, offering robust protection against cyber threats
BUSINESS AGILITY
94% of businesses saw an increase in business agility after migrating to the cloud.
At Adamas Tech Consulting, we specialize in working with industry-leading cloud platforms, including:
UNLOCK THE FULL POTENTIAL OF CLOUD TRANSFORMATION
Transform your business with our comprehensive cloud transformation services at Adamas Tech Consulting. Experience the benefits of increased agility, scalability, cost efficiency, and enhanced security in the cloud era. Partner with us to drive your digital transformation journey forward.

Embrace the future with Adamas Tech Consulting as your cloud transformation partner. Let us help you unlock the full potential of cloud and drive your business towards digital success.