Unlock the transformative power of Artificial Intelligence and Machine Learning with our comprehensive services. Harnessing cutting-edge technologies and advanced algorithms, Adamas Tech Consulting helps businesses gain valuable insights, drive innovation, and accelerate growth.
BENEFITS FOR YOUR BUSINESS
ENHANCED
DECISION MAKING
Leverage predictive models and data-driven algorithms to make informed decisions and drive business success.
IMPROVED CUSTOMER
EXPERIENCE
Personalize interactions, anticipate customer needs, and deliver tailored experiences that foster loyalty and satisfaction.
OPTIMIZE
OPERATIONS
Streamline processes, automate repetitive tasks, and improve efficiency to maximize productivity and reduce costs
UNCOVER
HIDDEN PATTERNS
Identify valuable patterns and trends within your data to gain a deeper understanding of your business and uncover new opportunities
COMPETITIVE
ADVANTAGE
By leveraging SAP's industry-leading solutions, businesses gain a competitive edge by optimizing operations, improving customer experiences, and driving innovation.
OUR EXPERTISE IN INTELLIGENT AUTOMATION
TENSORFLOW

Harness the power of this popular open-source machine learning framework for building and deploying scalable AI solutions
PyTORCH

Benefit from the flexibility and ease-of-use of PyTorch to develop cutting-edge deep learning models and applications.
scikit-learn

Leverage the extensive library of algorithms and tools offered by scikit-learn for efficient machine learning development
LEADING TECHNOLOGIES WE USE
Robotic Process Automation

AI & ML Frameworks
TensorFlow and Keras, enabling advanced data analysis and predictive modeling.
Computer Vision Libraries
Computer Vision libraries like OpenCV for image and video processing.

Object Detection Algorithms
Object detection algorithms like YOLO (You Only Look Once) for accurate and efficient object recognition.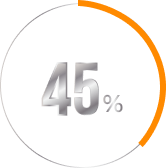 Automation technologies can automate
45%
of paid activities.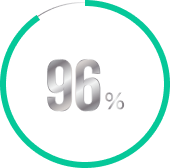 96% of the organizations believe that analytics is essential for driving business success and gaining a competitive edge.

Businesses that adopt analytics-driven decision-making are 5 times more likely to make faster and better informed decisions.
Data-driven companies are 23 times more likely to acquire customers, 6 times more likely to retain customers, and 19 times more profitable.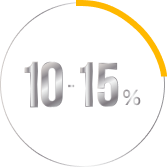 Analytics solutions can improve customer satisfaction by
10-15%
and increase revenue by upto 20%.

Unlock the full potential of your business with Intelligent Automation. Experience streamlined operations, increased productivity, and accelerated growth. Contact us today to embark on your automation journey.
LET'S TALK