Master Data Governance
Our Data Engineering team in coordination with the functional experts help frame data models, attain consistency between the models and data design, create a governance framework and data management.
RECOMMENDED FROM ADAMAS TECH CONSULTING
Gamification in Product Management: Unlocking the potential
In the world of product management, the concept of gamification has emerged as a powerful tool for enhancing user engagement and driving product success. .
Apple's Vision Pro: A Game-Changing Leap in Augmented Reality
Apple's Vision Pro marks a significant leap forward in augmented reality technology, redefining the way we interact with digital content in the real world. With its advanced optics, spatial mapping capabilities, intuitive controls, and vast potential applications, the Vision Pro promises to transform industries and empower users to experience the world in a whole new way.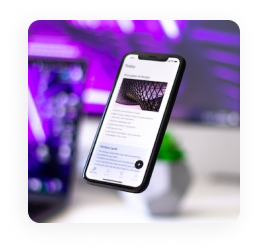 UX is dead, long-live Product Design2
product design. If you are an industrial designer who has recently been across… User experience has a bad reputation. So we rebranded to Product Design After geting a bunch of comments about this… Product design refers to digital