Your Partner in
Accreditation Process
The Accgrade NAAC accreditation platform helps universities meet the requirements for accreditation with its guided, intuitive, and self-explanatory processes, cloud hosting, ease of use, NAAC specific formats, and centralized data repository capabilities. Our platform also offers scalability and the capability to manage massive volumes of data, making it an ideal tool for universities seeking any accreditation or rankings.
Provide insights into the Current Status of the institution with respect to NAAC accreditation criteria.


Streamline Data Feeding for the overall assessment institution process.


Facilitate the Guide Process for every step involved in the accreditation process.


Keep track of all the Components required for completion


Streamline data conversion from central data stored in the platform into a NAAC standard format


The benefits of using the accGrade Platform are numerous. Universities can benefit from the platform's scalability and data management capabilities, which enable them to easily handle large amounts of data and saves time by avoiding repetitive entry of same datasets in order to generate report not only for NAAC but for any other Regulatory requirements. Some of the most common benefits include:
TRACK INSTITUTE PERFORMANCE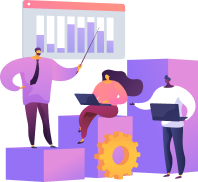 The software makes it easy for universities to collect, store, analyze, and interpret data on Institution performance on students, teaching learning, curriculum revision, Research & Placements
One of the most common uses of the software is to measure outcomes, such as academic success, time to degree completion, job placement rates & many more.
ASSES RISK & AREAS OF IMPROVEMENT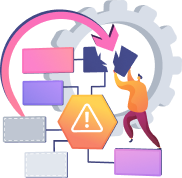 The software helps universities identify areas where Institution is struggling and assess potential risk factors, such as those associated with at-risk student populations.
Education Industry Domain Expertise

Multiple educational solutions built in collaboration with many Institutions.

Easy Onboarding and Implementation

Initial hand-holding support and continuous support mechanisms in place.

Best In Class Technology

Initial hand-holding support and continuous support mechanisms in place.